Ali fucks bengali wife Deblina Disclaimer: This is the true story of Deblina (28) and Subash (32) from Purulia,West Bengal.
Since I don't wanna post pics of Deblina, I'm going to scatter pics of Random Bengali women around her age for reader's pleasure.
Subash even though being from a well-educated brahmin bengali family, lacked the motivation to work. Thus he had a clerical job with meagre income.  To manage the financial expenditures and improve cash inflow to the family, Deblina decided to take a Tenant in their house. It was Alibhai who had come from Deoband in UP. He had a good compensation job and paid them very good rent. Deblina was thankful to him for all that and also managed to learn hindi from him. He was always eager to help. She was very fond of him, and used to eye him sometimes. Ali was the same age as Subash, but he was tall, very strong, dark and always with a nice smile. Deblina was a very beautiful woman with a very fair complexion and a body which is the dream of every man. She was a typical bong woman with big tight juicy breasts, Round curvy buttocks, smooth sexy belly and a deep navel.  Like a typical bengali woman she was very sexy and sensuous.


Subash noticed this and started feeling insecure about a Muslim staying in his house. He tried to evict Ali, but he refused. So, one day he came with some of his friends, even though his wife tried to dissuade him. But Ali beat them all up including subash and they ran away. That night, he made subash sleep outside to show him his weakness and position. In the middle of night all of a sudden subash's sleep broke and he heard noises from his wife's bedroom. He saw Ali on her bed. He was kissing his wife, and she was moaning "uuhh ahhh, mmm". He was furious to see this, but at the same time scared to do or say anything, lest he gets beat up again by Ali. So he just stood there watching the proceedings.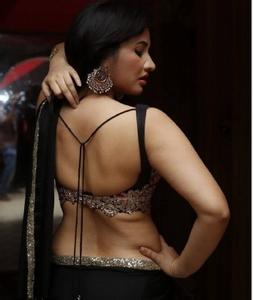 Deblina was wearing her blouse and saree without any undergarments beneath. He could see the pink nipples of her boobs through the thin material of her blouse. Ali was in his shorts only. He was holding her tight; He clearly saw her breasts pressing against Ali's chest. He was kissing, smooching and licking her lips, cheeks, shoulders, neck and the large cleavage of her milky boobs. She started breathing heavily and got restless. Ali then lowered his shorts and took his tool out. Deblina was looking at Ali's giant cock in disbelief, She exclaimed, 'Uui Maah, itna bara he tumhara. Mere pati ka toh iske aadhe size se bhi chota hai' He smiled like a champion and got on top of her, pulled up her saree,put her legs wide and positioned his massive cock on her wet chut, She glanced at the door and said to Ali 'nehi nehi mere pati jag jayenge' chalo tumhare kammmm' she could not finish her words, Ali grabbed her lips with his and put a juicy French kiss.


All this had made subash quite horny and he had started jerking off with his pants down. He was rock hard but could clearly see how miniscule his dick was in front of that muslim dick.


Subash's wife gave a horny smile which made Ali mad and he inserted his large garam lund into her wet naram chut…She started moaning "uuii me maar gayi ahh aah, aaoou e uuu e dhire dhireee uu ah ah ah..lagrahaa hey ah uu uu'' She put a soft slap on his face and was replied with a heavy smooch on her lips. Now Ali started humping her with force and she started enjoying it and started to give upward thrusts.After about half an hour of animal like banging both came together. Both of them were wet with sweat.He took his lund out, they both became silent and he was lying on her.


After sometime Deblina got up her back was turned toward the door and she took off her wet blouse wet with sweat and was halway into disrobing her saree, Just then Ali got hold of her hand and pulled her to him. He sat up made her sit on his thighs with her legs wrapping his waist from either side and embraced her.His hand were on subash's wife's ass , he was pumping her ass cheeks & kissing her lips. She was moaning "ahh mnnnn" .Then Ali got his lund out lifted Deblina up holding her buttocks and put his rod in her hole. Subash's wife was literally sitting on his cock.They madly kissed each other .
Then out of excitement they stood up ,Ali holding Deblina and walked up to the wall opposite the bed,his cock inside her cunt. He supported her back against the wall and started fucking her even harder. She just wrapped her legs & kept on moaning.They fucked in that position for about fifteen minutes and then he took his dick out & held Deblina tightly and spurted lot of sperm all in her cunt. They then came back to bed smooching and fondling each other. After sometime Ali gave Deblina deep kiss & left for his room.
Meanwhile subash had ejaculated in the first 2 mins of the whole fucking session, and couldn't even get it up another time. Frustrated he had returned back and drifted away to sleep with the small amounts of cum he had ejaculated spotting his lungi.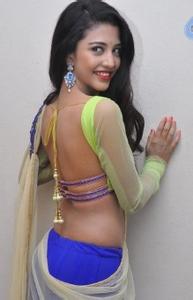 Next day was Sunday. In the afternoon after lunch, Subash was pretending to have a nap and as expected heard noises from his Wife's bedroom. He peeped inside and saw Deblina was on the bed with Ali. He was wearing only a Lungi and was lying on his wife. Both were smiling. Deblina was in her usual blouse and sari. Ali kissed her lips, squeezed her boobs over the blouse and started kissing, licking and smooching the cleavage and exposed area of her breasts. She moaned "oooh". Then he again moved up and kissed all over her beautiful face that has turned red from pink due to the excitement.
He was kissing and sucking her lips while squeezing her boobs.Deblina said "uuh Ooh suno toh!,pati a jayega,aab choorbhi do" Instead, of stopping, in a flash Ali spread deblina's legs, pulled up her sari, opened his lungi,took his huge cock out, put his hand under her buttocks to lift her cunt up and pumped his huge lund in her pussy. Subash's Wife almost screemed "uuiiimaaa! Maar daloga kyaaa??", by the time she could stabilize herself, He started giving shots like a bull,it was clear that Deblina was paining but at the same time she was enjoying it too. He asked Subash's Wife "kaisa lag raha hai shona" She screamed in pleasure "uuimmaaa, aaah mardala! Mmm" and both started rocking.After 20min Deblina had an orgasm and she discharged but Ali was still fucking her.He fucked her for 40 min.After that Ali discharged his semen deep in her cunt. He carried on kissing hereven after the fuck.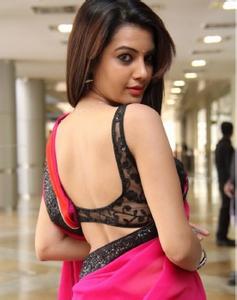 Then Deblina got up and Subash rushed back to his bed. She came and checked if he was asleep. Then she went back to him. Subash silently went back to watch. Ali picked up Deblina on his arms and carried her to the bed. He said to her "Apne pati ke baare mein sochna chod de, Aaj se tu meri baat manegi" To which Deblina replied "Haan, uski parwaah kaun karta hai. Saare bengali hindu mard chhote lund waale napunshak hote hai. Lose as a lover, and loser in life as well. Jab bhi woh sex maang ne ata tha, maine usko bhaga deti thi, aur khud masturbate karti thi." He planted a kiss on her lips and laid her down on his bed. He then said "Ab tujhe uski koi jarurat, teri saari jaruratein mein poori karunga"
Subash took a position with a safe angle. Completely overcome by his lust, Ali grasped her shoulder and bent down to kiss her face. He lowered his head further and planted kisses on her cheeks, chin and lips. He kissed her a number of times, all noisy, wet kisses that reflected the great lust he was having for her. Then he straightened and looked at her briefly He placed his palm on her smooth sexy belly, on the smooth, warm area just below her navel and started to move his hand up. When he reached the navel, he dug his middle finger into it and circled it around a number of times. Then his hand began to journey to her breasts.
His palm gently cupped one breast and moved in a circle all over it. Finally his palm rested at its tip and he squeezed the tit pressing up as he squeezed. He did the same with the other breast. Though Subash's Wife tried to stop him by holding his hand a couple of times, she was in reality enjoying it all. But she was frightened a bit. Frightened that Subash might wake up. Deblina whispered to him,"Suno,Subash Jaag gaya toh?" He ignored her completely. She kept on breathing fast and she gulped a number of times between her moans, as if her mouth was watering. Ali now started unhooking her blouse. She glanced outside timidly, then she looked at his hands which were patiently undoing one hook after another as the thin material of her blouse began to strain because her breasts seemed to be growing bigger and bigger every second. Finally, as the last hook was undone, Subash's Wife's big boobs seemed to jump out to their freedom.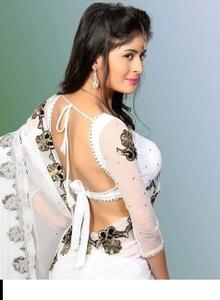 They are big and juicy like ripe mangos. Soft yet tight with big pointed nipples asking all out for a man's love. Ali was licking and biting them like mad and Deblina was enjoying it like hell. Ali would hold both boobs in a firm grip and try to lift them up. First he would seem to succeed, then the smooth tits would just slither out of his hand. He then ran the flat of his palms all over the boobs greedily and kneaded them, first gently and then, as his passion grew, a little roughly. He took the pink nipples between each thumb and forefinger and pulled them up vigorously. Deblina moaned, "Umm aahhh" Then he lowered his head and started licking the nipple and the surrounding area of one breast. He opened his mouth wide and took the nipple and also a large portion of the breast itself into his mouth. Then he slowly lifted his head, letting the breast and the nipple slither out. He repeated this several times. Then he suddenly asked Subash's Wife to take off her blouse completely. She hesitated and threw a glance outside. Then, raising her torso, she peeled off her blouse. She looked like a sex goddess now. Her long,hair hung loose and seemed to cover her back completely.
She raised her arms to tie her hair and Subash watched in delight, as he rarely got to see her naked and how her big bobs joggled up with her movements. Now Ali couldn't hold any longer. With his free hand he pulled away on her saree and also his lungi. Underneath they had nothing else on. Both were stark naked! Subash saw his large penis again. He started kissing her cheeks and lips noisily as before, but now with double the passion. Deblina glanced outside nervously once or twice. Subash watched as Ali caught the fat lower lip of his wife between his teeth and pulled it gently.She let herself be overcome by passion, completely.
She threw her arms around the man and began to rub her cheeks with his, her eyes shut, her mind completely relishing the pleasure he was giving her. She began to moan in abandon, not caring at all if her husband was awake in the next room. The flat of her palms continuously traveled up and down his back; speaking the message that now she was completely his. Ali, too, was breathing hard and softly moaning like her. They hugged each other in a loving embrace, feeling for each other's body with hands that were restless. Subash saw Ali's hand come to rest on his wife's buttocks and she kissed Ali on the cheeks and neck. She stroked her cheeks on the hair on his chest. Now Ali held her shoulders and made her lie down as she had been lying before. He was going to fuck her.


She moaned and looked at him in anticipation. She spread her thighs and he kneel down between them, holding his penis. With his fingers he gently stroked and pulled at shaved pink pussy lips. She lifted her pussy up to him. Here, take it all, she seemed to be saying. Now he touched the tip of his cock to her cunt. He pushed and let his cock into Deblina's cunt. She moaned a long moan of simply unbearable pleasure. He caught hold of her shoulders to balance him and started to move his pelvis back and forth, back and forth, They fucked for twenty minutes or even more.


Then, when their passion was spent, they lay down exhausted in each other's arms. But, in another ten minutes, they were ready for one more go. Ali started sucking her boobs like a child. Ali placed his huge dick on Deblina's wet pussy and started stroking slowly at first and then faster and faster. Both were really enjoying. After half an hour finally Ali increased his pace and soon both of them came.
They lay together on the bed for some time after which Ali was telling her he wanted more. Deblina said that she was very tired. But Ali wouldn't listen. Now he wanted to fuck her ass. Subash's Wife was scared and said she hadn't done it before. Ali said that it will be fine and he took out some lubricant from his drawer and applied on her asshole.He raised her waist and slowly inserted his penis.Subash could hear her scream.Ali told her to be quiet or her husband will wake up. Finally he was completely inside her and after five minutes loaded her ass with semen. They lay there kissing for some time and then fell asleep. Subash thought this was the end but actually this was the beginning.
They kept rocking all night.In the intervals they were kissing, fondling each other. He licked Deblina's pussy and finger fucked her then she gave him a blow job, barely able to swallow it. He deep throated her and face fucked her as she was choking all over his huge cock, but he didn't care. They fucked in doggy style, and then her ass again,she was moaning like a cow and just before sunrise they had a marathon chudai with Deblina lying on her back and Ali mounting on her and humping her hard.
They were both so hot and looking so horny that Subash for the first time in his life came twice, an achievement he is proud of, and fails to imagine if it was possible, but is quite hopeful of repeating it.
After about 45 minutes they finally came together and were completely exhausted. Then they fell asleep side by side locking each others body tightly with arms and legs. From that day onwards Deblina was completely his. He had won over Subash's conservative Bengali Brahmin Wife with the power of his muslim Lund.