Its a question I was thinking about "Does hindu culture indirectly makes hindu men less manly/virile and more prone to be sissies and cuckolds."
I came up with some valid reasons. Its not about these 9 days, its about the overall social conditioning.
The below text (image) has been extracted from an article that was written by an "angrez"
I am basically from a hindu family and since you know these days its Navratri season, we don't eat onions and garlic during these days. So the question came up in my mind, Why the fuck ?
I am aware that onion and garlic have properties which increases/enhances sexual drive and vigor, its not as effective as beef or other meat but still it does have some effect so in Hindu culture onion and garlic comes in the category of "Tamsik Food". Non-vegetarian food plus onion and garlic are Tamsik food because they stimulate negative passions like sex (sexual drive / libodo).
Onions and Garlic are said to be Rajoguni, hence they increase the desire of sex.
https://www.swaminarayangadi.com/help/faq/religion-onions-garlic.php
There are many reasons they give as to why should you not eat onions and garlic during these days such as; Such foods attract and absorb negative energies and should be avoided during a seasonal change when our bodies tend to have low immunity and are more susceptible to fall sick.
Tamsik food have evil qualities that lead one to become angry, resentful, arrogant and destructive.
Consumption of strong tasting and highly aromatic foods such as onions and garlic can lead to bodily odours.
But the most logical and scientifically accurate reason of them all is indeed because these foods increases "sexual drive" and is good for virility. I believe this is to reduce hindu men's sexual virility so that they can easily submit in front of the female deity.
Hindu males are more inclined to be sissies and cuckolds. Historically I can even draw a parallel, the hindus cuckolded themselves into slavery. Why I say that because if you look closely then you would realize that the hindus had a much larger army than the foreign musalmans. The thing was that one  hindu kingdom supported the musalmans against the other and helped them fuck their womenfolk, a famous example is jaichand, yet there were many more. They cuckolded alliances with the musalmans by giving their beautiful daughters and womenfolk to musalman kings and princes. The musalmans recruited cuckold hindu men into their army and administration who acted as their puppets to further the agenda and to have a tighter hold on the native people.
A writer on "rediff news" even drew a parallel between eating beef and not getting conquered in an article named – when hindu ate beef, India was never conquered.
Some link Navratris to Ramadan/Ramzan. Yes both are fasting seasons but muslims have no such restrictions. They can even eat beef in the evening after the roza and have sex whereas majority of the people believe sex is not allowed during navratris from the answers which I found on the internet on various sites.
http://ww.itimes.com/blog/no-sex-during-navratris In musalman culture its quite the opposite its a sin for a wife to deny sex to the musalman hubby.
In bengal the manly muslim men often go to durga pandals some go on their own, some go with their hindu female friends and some are even invited by the girls.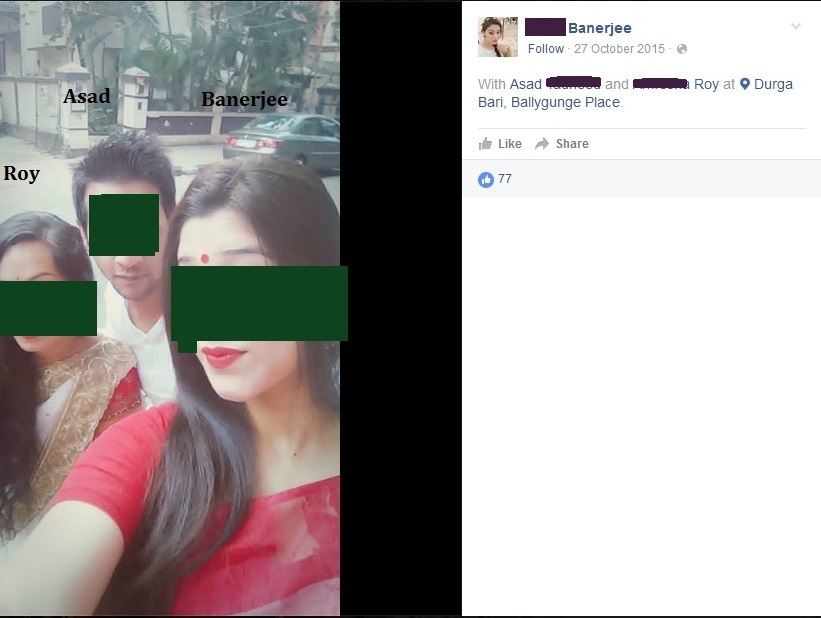 Now the musalman have no such restriction when it comes to food, he could even have a nice bowl of Beef N Onion Soup and full of sexual energy he could go to those bengali navratri pandals full of hindu females.
Now there is the catch; the virile muslim male sees those hot hindu women, the mulla seduction gets triggered the hindu girls become spell bound and ready to mingle.
Why do they feel so surprised ? Its natural for a woman to for more manly and virile man.