Hi readers my name is Shahzad Alam and I am from Moradabad, Uttar Pradesh. This story which I am about to tell you is my true story that happen 4 years ago when I came to Dehradun which is famous for schools to complete my schooling, that time I was 17 years old.
I got admission in a reputed school in class 11th. My father has a family business. My parents without my agreement forced me to stay in Dehradun because back in Moradabad I was getting spoilt, I indulged in constant fighs, we had a large group of friends, a gang not a criminal one. We had fights with guys of other schools, random fights because of some girl etc.. Once I had a case with a girl where I beat up a guy who was trying to get close to her as one of my friends liked this girl. The boy got badly hurt with some stitches. Then my parents said enough is enough they decided to move me away from here.
Moradabad has more than 40% muslim population almost all my friends were muslims and the school in which I studied large chunk of muslim guys from the area studied in that school.
Gundagardi aur ladkiyo ko chedna hamara roz ka kaam tha.
Mainly there were 4 things we spent our time doing, picking up fights, bullying, partying with friends and fucking girls.
90% of the girls I had sex with during those days were hindu girls. Once there was a married married Hindu women named Shipra her husband had a government job and he was transferred here, they lived in a rented house.
My friend Haseeb had sex with her and told me about it. She used to have sex while her husband was in office. She was a hoe (jugaad), but she didn't charge any money. She was overly sexual and wanted more and more sex.
Haseeb took me to her and I fucked her stripping off her saree. Soon the news got to my other friends and they too had sex with her. After that people in that area and the neighbors somehow got to know about this woman that she is having sex with school boys. They forced her and his husband out of the area saying that this is not acceptable here go somewhere else, so they moved out of that house. Her husband knew that she was having sex with other guys, may be he was not able to give his wife the level of sex she wanted and he let her have sex with other guys.
Now the story continues from the days when I got admitted in a school in Dehradun by my parents. What I noticed in my new school was that the boys here were soft and the girls were hotter and prettier. But here it was not the girls who turned me on but it was the female school teachers who aroused me, all of them were hindu females. All the female teachers here wore sarees, it was a kind of dress code practiced in most schools here. Some teachers were in their 20's some in 30's and some in their 40's but they all made my 8 inch cock super hard.
The sarees which most of then wore were deep back or in which part of their back and belly / navel were visible. I enjoyed the moment when they faced themselves towards the blackboard to write something as I gazed at their exposed back and lustrous skin. Inki chinki peeth aur kamar dekh lar lauda aisa sakt ho jata tha ki pucho mat. Ek baar economics wali teacher ne mujhe kuch puchne k liye khada hone ko kaha. Us din usne kafi low back saree blouse pehan rakha tha ye dekh kar mera lund machal utha aur pant mai tent bana pada tha. Apni notebook lund k aage pakad kar khada ho gaya jis se mera khada lund chup gaya, nahi to itna bada tent dekh kar dar jati wo.
Man to karta tha ki in ko pakad kar rond dalu, agar Moradabad hota to abhi tak mere sab dosto se chud gayi hoti.
(Once my economics teacher made me stand up to answer a question. That day she in a saree with quite deep back blouse seeing her exposed body my dick became super hard in my pants with a big crotch bulge which was visible. I stood up holding my notebook in between which was able to hide it from her).
Her name was Arachana she was in her 40's and married. I imagined stripping off her saree, tearing off her blouse and fucking her rough while telling her how weak her husband is.
She was around 45 aur us umar mai bhi ladkiyo jaisa sexy chikna aur kora jism tha uska. Aisa lagta tha ki uska pati usko dhang se chu ta he nahi. Mai hota to usko achi tarah se ragad ragad kar daba kar istemal karta, roz ek laya love bite k Nishaan uske jism par milta.
Most of the days in class 11th passed by masturbating while thinking about these hot bitches. I couldn't concentrate on what they taught instead my focus and eyes were on their bodies.
After a year I was in class 12th, there was a new Accounts teacher named Sanika Purohit, a hindu as usual. She was around 25 and unmarried with sexy body (himachali maal). I wasn't good in accounts subject and she used to tell me that I would fail. There were students who used to take tuition from her after school hours at her home. She lived in a rented house as she was from Himachal working here as a teacher.
I also decided to take tuition from her. She placed me in 5 to 6 PM batch with 4 other students. I told her I want to study alone and not with other students. She said that is not possible. I told her I would pay you 5 times more (Rs 500 (per student) x 5) give me accounts tuition alone. Seeing the profit she agreed and decided to teach me from 7 to 8 PM.
I started going to her house for tuition. I looked at her in between, her boobs, ass and thighs were the parts that I focused on from time to time as in the evening she was usually in t-shit and pajama.
She knew I look at her, she knew she was beautiful and would be looked at by males but what she did not have a clue about was that how intensely she would get fucked by me.
It was the start of the monsoon season, that evening I set out to go to her and in the middle heavy rain poured down and in less than a minute I was completely wet. I was already wet so there was no point waiting for the rain to stop.
Sanika saw me wet with water pouring down and she told me to change, I said I am ok no need, but she insisted, said I would fall sick.
She gave me a pajama and shirt. I went inside the room and quickly removed my T-shirt and jeans. On the bed Sanika's blouse, bra and saree were scattered. I couldn't stop myself, hurriedly I took her bra in my hands and started smelling it. My underwear was wet which had tightly gripped my dick which was getting real hard. I removed the underwear my dick became even more erect. I touched and rolled her bra on my dick head. (Uski bra ko maine apne lund par lagaya).
Suddenly Sanika said in a high pitched voice, "take the towel". She partially opened the door just enough for her hand to get inside with the towel.
Mai bhi apni haram panti par aa gaya uski bra ki khusboo ne lund aur bhi jyada khada kar diya, aab to mera mood ban chuka tha, mai isko aaj yaha se chode bina nahi jaane wala tha. Maine darwaza poora khol diya.
I was very aroused at that moment and made up my mind that today I will not go without fucking this bitch.
I pulled the door and opened it completely next I was naked in front of her with my 8 inch super hard circumcised cock. She seemed embarrassed at the same time angrily said you idiot you have no manners what the hell is this.
Sorry mam it was the strong wind which opened the door.
You take me for a fool, she said.
I moved closer to her and she told said "go away or I will call your parents you pervert psychopath."
I said, what would you tell my parents, that you accidentally saw my dick, I haven't even touched you mam.
Sanika: Just get out of here no more tuition for you.
So you wont get out, ok I am calling your parents to tell them that you molested me. I will also tell the principal and you would be thrown out of the school. She turned around and picked up her mobile from the table. I thought now its do or die.
I went forward grabbed her from behind and snatched her mobile phone. Then I lifted her up moved inside the room and threw her down on her bed and shut the door tightly. She shouted at me but it was raining heavily the voice from her sweet mouth got buried down by the sound of the rain and thunder. Still I put one of my hand on her mouth and shut her down.
Then I moved her t-shirt upwards and unveiled her boobs. She wore no bra, half the day she spent in the school in blouse and bra, in the home she wore loose clothes and relaxed.
I began sucking her fair boobs and nipples as she started shivering. With one hand I pulled her pajama and underwear down till her knees. She was trying to fight back and free herself but her resistance was no match for my strength. I was far bigger than her, she was around 5.4 though I was 18 years old but 5.9 feet tall and heavily built.
Her pussy was in front of me waiting to be devoured. With one had I had shut her mouth down firmly against the bed, she was not able to move her head, with the other hand I started to finger her tight pussy.
Next I reached her pussy with my mouth pulled her ass up a bit and started sucking, licking and softly biting her pussy, I kept doing this for very long and the results started to show, she started getting wet and began to loosen / soften up.
I slowly moved my hand away from her mouth, my palm was wet with sweat and and saliva. Next I quickly inserted my big dick inside her wet pussy and started jerking forward and backward, in and out.
Then I teased her pussy slowly moving my cock head over her pussy lips and clit, she moaned. I inserted my cock deep inside her cunt and pressed my body against hers and whispered in her ears "now you won't call my parents, you seem to enjoy my dick."
Sanika: leave me you bastard.
You are just acting stubborn but your pussy tells a different story look how wet it is. Your vagina likes my dick, it is releasing the fluid, admit it bitch you like it in your cunt.
Itna bada kabhi nahi liya hoga tune. (I know you have never had such a big dick in your tight pussy).
Then I started gliding my dick to and fro inside her. I again whispered in her ears, "Kabhi muslim ka khatna ho rakha lund nahi liya na tune, aaj pehli baar mila aur dekh teri chut ne tere dimag ka saath dena chodd diya."
(You have never experienced a circumcised muslim dick in your pussy before, today you have and look your pussy doesn't agree with your mind, my dick can literally feel your pussy begging my dick to fuck harder), saying this I bit and smooched her lips.
Sanika: Meri dadi sahi bolti thi muslim gande hote hai, mai sochti thi wo purane zamane ki hai unko nahi pata. (My grandmother said muslims are scoundrels but I though she is just narrow minded and old fashioned).
I pushed my dick deeper in her pussy and said in her ears what else did your grandmother say ? (Aur kya kya bolti thi tumhari dadi).
Sanika : (in a trembling voice she said) During the medieval and mughal period they used to snatch / capture hindu women, aur partition k time bhi utha k le jate the.
Acha teri chut ye sab soch kar gili ho jaati hai. (It seems your pussy gets wet thinking about it). Saying this I squeezed her boobs and flexed my dick deeper into her pussy, then pulled my dick almost out, next thrut it inside again, continuing this I said, your grandmother must be proud today that you are enjoying, moaning and biting your lips as muslim cock slips in and out of your pussy. (Bahot maza aa raha hai teri chut ko muslim lauda le kar teri dadi ko tujh pe garv hoga).
Sanika: umm!!! stop humiliating me.
I pulled my wet dick out of her pussy and rested it over her vagina.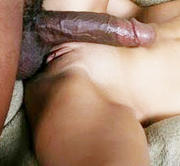 She grabbed it while giving a smile and making an eye contact, holding my cock in her hand she said "umm you are just a school boy and have a dick of a man umm its so big. Kitna bada lund hai tumhara", to which I replied muslim ka loda tu pehli baar dekh rahi hai hamara aisa he hota hai (thats because you are seeing muslim cock for the first time). Then she inserted my dick into her pussy with her hand.
I thrust it deeper inside as she moaned again, I caressed her breasts and neck while fucking her.
Then kissed her neck slowly, bit it gently as she stretched her neck in ecstasy while my hard dick continued fucking her pussy.
Fir se mai uske kaan mai bola- sali teri chut ka to pani chodd chodd kar bula haal hai. She bit my chest and neck in pleasure and whispered in my ears lund bhi to tera lohe jaisa hai.
Then she crossed her legs around my body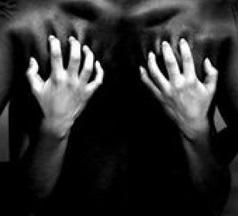 and grabbed me tightly, then dig her nails in my back whispering in my ears "Apne muslim lund ka tazab meri hindu chut mai bhar do please". (Fill my hindu pussy up with your muslim cum).
On hearing this I started fucking her with full force, she dig her nails and scratched my back even harder. My dick was ready to explode. Like a volcano all the cum inside my dick erupted and got injected deep innto her pussy as moaned while feeling the pressure. I pulled my dick out and cum started flowing her pussy was filled with all my juice. This was just the start.
Ye to bus suruwat thi iske baad maine Sanika ko bahot baar choda who bhi mere laude ki deewani ho gayi thi. Jitni khubsoorat thi utni he berahmi se dominate ho kar mujhse chudna pasand karti thi. Kai baar mine usko saree khol kar choda. Uske paas ek black color ki saree thi jo wo kabhi kabhi school pehan kar aati thi, wo meri favorite thi, us black color ki saree aur deep back blouse mai uska gora jism alag he chamakta tha. Ek baar maine usko wo saree pehan ne ko bola aur usko dhire dhire khol kar usko choda.