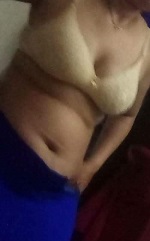 Good old days
I m writing this down to share with all u guys my 8yrs i had spent in Australia. I m the youngest and maybe the naughtiest among 3 sisters. Being good in academics my dad allowed me to go to Australia to pursue my higher studies.
I was a shy young girl but my roomies taught me how open this society was and how different things are compared to Punjab. I had a failed relationship with a hindu guy there. But moved on pretty early and was unstoppable. After dating 4 guys i shifted from Melbourne to Sydney where i met the love of my life ISTAKHAR ALAM.
He was a 40yrs old bearded muslim guy from Peshawar. I was only 21 when i met him. We started as friends as both were punjabis. I was naturally busty since early ages. This attracted him and he proposed to me. We started living in as a couple in a secluded Suburb in Sydney. His love was truly unconditional and pure. He was so attracted to my big boobs and fleshy tummy that i wasn't allowed to wear any thing on my upper body when home. He would lick my boobs n navel for hours. He wanted to flaunt me in public so he brought me a lot of croptops.
We loved each other to the core. He was 19yrs older than me but his cock was soooo thick i could just not resist. We used to make passionate love almost daily. But he moved back to his hometown to attend a wedding. I came back to India and got married. But i hate my life here. Although reading on interfaith makes me remember those days. Do suggest me what to do guys.
-Simmi